Efforts are being made to improve communication with and among rice harvesters. This page will provide a location to share any current information (meetings, conferences, legislation, studies, reports, etc.) relating to wild rice.
SULFATE STANDARD TO PROTECT WILD RICE
Under Minnesota water quality rules, a 10 mg/L sulfate standard applies to "water used for the production of wild rice during periods when the rice may be susceptible to damage by high sulfate levels." Studies have been conducted to further evaluate the effects of sulfates on wild rice. Additional discussion is also occurring about defining waters used for the production of wild rice. Information resulting from these efforts will be used to determine if any changes in water quality standards are warranted. The Fond du Lac band led the development of reports in 2018 to further describe the importance of wild rice. Reports include: The Effects of Wild Rice Water Quality Rules on Tribal Health – Health Impact Assessment, and The Food That Grows Out of the Water – The Economic Benefits of Wild Rice in Minnesota. In a corresponding process to the governor's wild rice task force, the tribal wild rice task force completed the 2018 Tribal Wild Rice Task Force Report report in December 2018. More information can be found on the Minnesota Pollution Control Agency website: Minnesota's sulfate standard to protect wild rice .
BIG RICE LAKE MANAGEMENT PLAN
An updated management plan for Big Rice Lake was completed in 2013 and is available at this link: Big Rice Lake Management Plan 2013. One notable change is a motorized restriction on the lake. (From June 15th through November 25th, motorized surface use will be restricted to watercraft with electric trolling motors only. Motorized access will be unrestricted the remainder of the year.)
HARVESTER INPUT MEETINGS
In early 2007, a series of meetings was conducted in several locations across Minnesota and Wisconsin to gather input from ricers on a variety of issues, specifically on the concept of developing some form of a wild rice council or advisory group. A report entitled "A Summary of Wild Rice Harvester Meetings in Northern Minnesota and Wisconsin" by Annette Drewes is available by clicking on the title above.
NATURAL WILD RICE IN MINNESOTA
The Minnesota Department of Natural Resources (with input from a variety of partners) completed a report entitled "Natural Wild Rice in Minnesota" in February 2008. The report contains a wide variety of information on wild rice including biology, distribution across Minnesota, management considerations, and recommendations. The report is available by clicking on the title above.
WILD RICE HARVESTER SURVEY REPORT
The Minnesota Department of Natural Resources completed a report entitled "Minnesota Natural Wild Rice Harvester Survey: A Study of Harvesters' Activities and Opinions" in December 2007. The report summarizes information obtained from a survey of wild rice harvesters conducted in late 2006 and early 2007. The report is available by clicking on the title above.
ST. LOUIS RIVER ESTUARY WILD RICE RESTORATION
A report entitled "Wild Rice Restoration Implementation Plan for the St. Louis River Estuary" was completed in November 2014, for the Minnesota Department of Natural Resources in cooperation with a number of partners. The report highlights potential areas in the estuary for wild rice restoration. Restoration of wild rice beds in the St. Louis River began in 2015.
WILD RICE MONITORING HANDBOOK AND FIELD GUIDE
A handbook and field guide published in 2015 provide a standardized method for assessing trends in wild rice abundance and measuring wild rice productivity. The documents are available on the Minnesota Sea Grant website.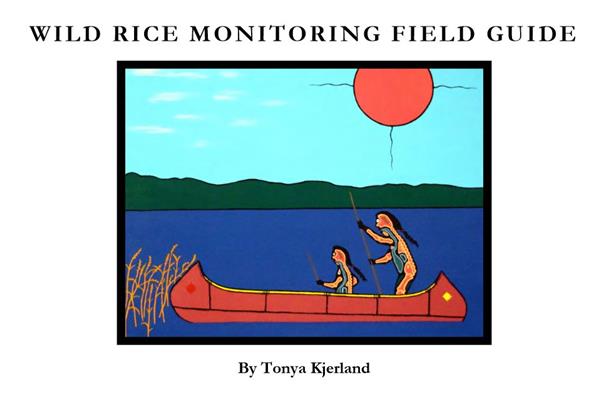 WILD RICE LINKS
Bois Forte Reservation

Nett Lake wild rice (Bois Forte Band of Chippewa)

Fond du Lac Resource Management

Great Lakes Indian Fish & Wildlife Commission

White Earth Land Recovery Project

Minnesota Department of Natural Resources