A 2011 study by MDH showed that 10 percent of newborns tested in the North Shore region had mercury above levels of concern in their blood. Too much mercury can cause lasting problems with understanding and learning. The 2011 study results spurred a collaboration in 2013 among Sawtooth Mountain Clinic, Grand Portage Health Service, North Shore Health, Trust Lands Grand Portage Band of Chippewa and the Minnesota Department of Health (MDH), resulting in the Fish are Important for Superior Health (FISH) Project. The FISH Project's goals were to reduce mercury exposure in women in the area and pilot an in-clinic screening for high mercury exposure.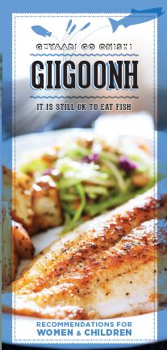 Read the news release for the project.
Check out the promotional video.
See the FISH project technical report.