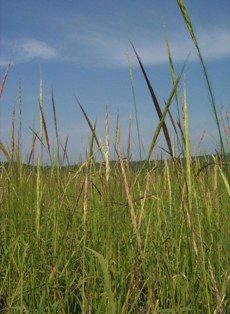 LICENSE REQUIREMENTS
Bois Forte and Grand Portage members must have an 1854 Treaty Authority identification card or valid Tribal identification card (or state license) in their possession to harvest wild rice within the 1854 Ceded Territory or within Minnesota. The season dates, hours, and any special regulations are designated annually by the 1854 Treaty Authority. The 1854 Treaty Authority Conservation Code should be consulted for other wild rice harvest regulations for Bois Forte and Grand Portage members.

Tribal band members may use a valid tribal identification card from a recognized tribe in Minnesota to harvest wild rice within Minnesota. Other harvesters are required to obtain a state license. The Minnesota Hunting and Trapping Regulations Handbook issued annually by the Minnesota Department of Natural Resources summarizes wild rice harvest regulations and license requirements/fees.
HARVEST SEASON
On most waters, it is the responsibility of harvesters to make the proper determination when wild rice is ripe and ready for harvest (generally late August or early September in northeastern Minnesota). However, the harvest of green or unripe rice is illegal and may result in prosecution. For the protection of the resource and to avoid damage to the crop, ricers should ensure suitable ripening has occurred before harvesting. Each year, a few select wild rice waters may be posted closed for harvest by conservation officers or other authorized agents. These closures are posted at known access points. Waters will then be posted open when the wild rice is determined ripe and ready for harvest.
2021 WILD RICE SEASON - 1854 TREATY AREA (for Bois Forte and Grand Portage members)
SEASON DATES: August 15 (and when ripe) - October 30
HARVEST HOURS: 9:00 a.m. - 3:00 p.m. daily
SPECIAL REGULATIONS: No waters are planned to be posted with opening harvest dates. If waters are selected for posting in 2021, notification will be on the 1854 Website, and signage will be placed at known access points.
RESERVATION RESTRICTIONS
All wild rice within the boundaries of Indian Reservations is managed by the respective Reservation. In the 1854 Ceded Territory, the Bois Forte, Grand Portage, and Fond du Lac Reservations manage the wild rice within their own boundaries. Typically, only Tribal members or those persons receiving proper authorization are allowed to harvest wild rice within Reservation boundaries. Wild rice committees establish the opening date, days, and hours of harvest. Please contact the appropriate Reservation staff for specific rules and for more information.