Enforcement held a winter wilderness survival program for the Northwoods 5th and 6th grade on Tuesday. Marty and Leo covered shelter building, key items to put in your survival pack, and choosing the best signs to call for help.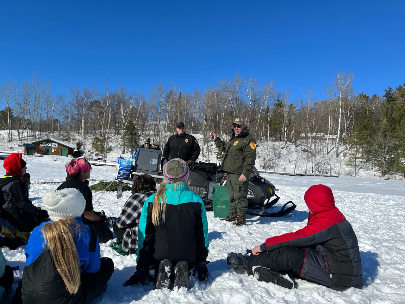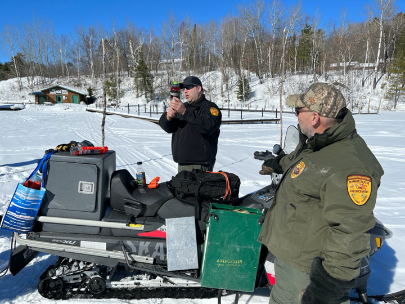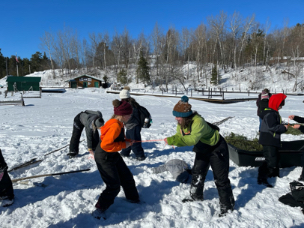 Nick and Tony took to the skies on Wednesday. They assisted Bois Forte in completing the 2022 aerial moose survey over reservation lands.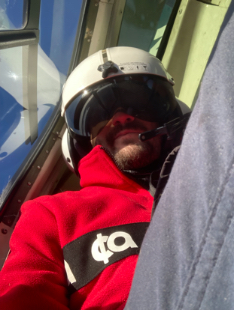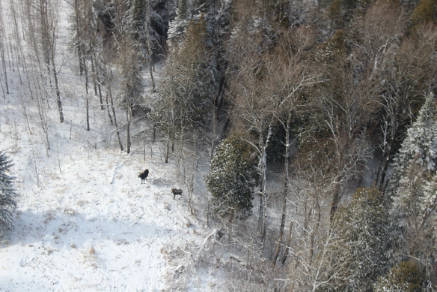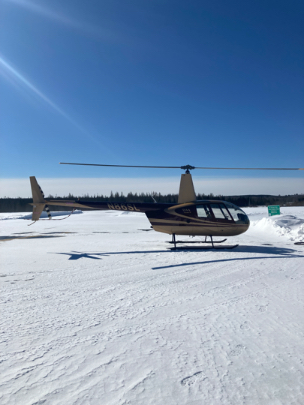 1854 Education/Outreach hosted the Cook Co Middle School in the 2022 winter exploratory day ice fishing on Kimball Lake. Chi miigwech to agency partners who helped us trudge through 3 feet of snow, and catch some beautiful trout!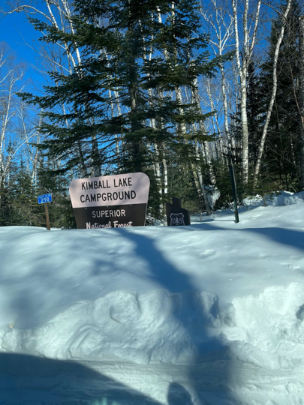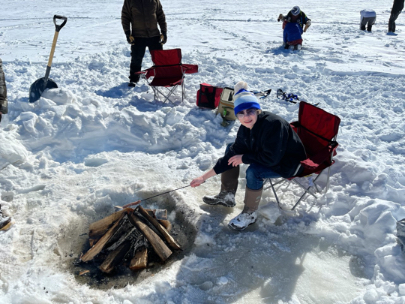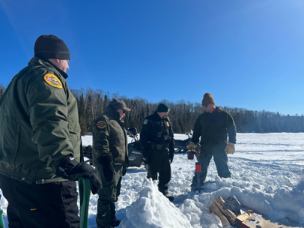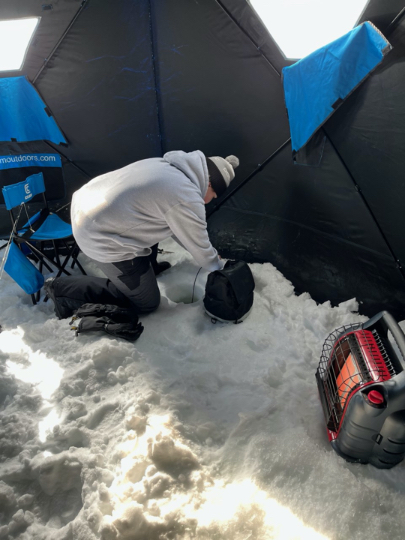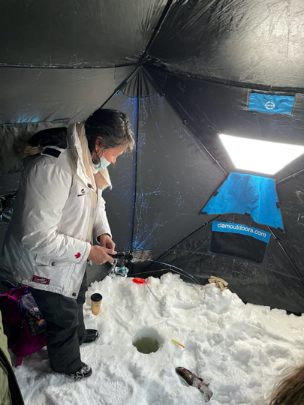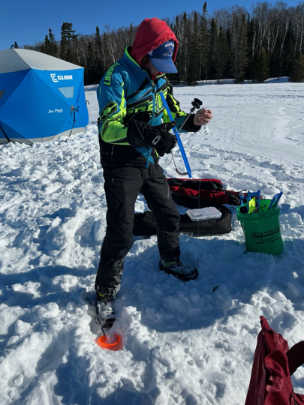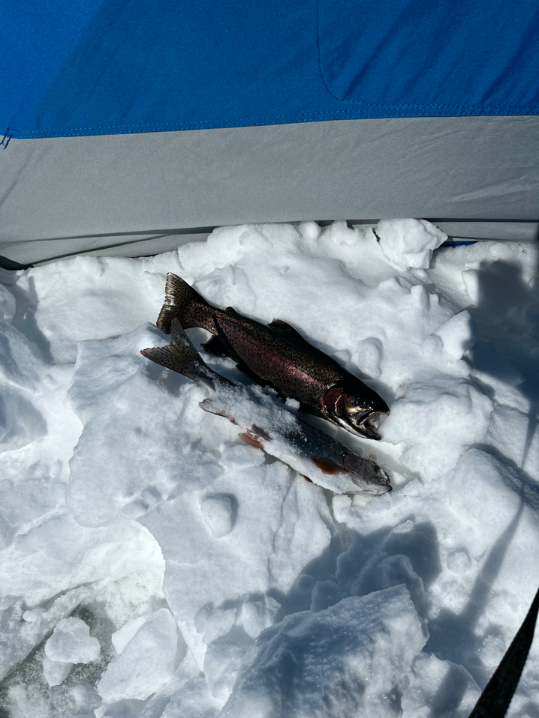 And last but not least, after a week and a half without heat on the North side of the 1854 offices, Sonny, Morgan and Hilarie are happy to have the temperature restored!