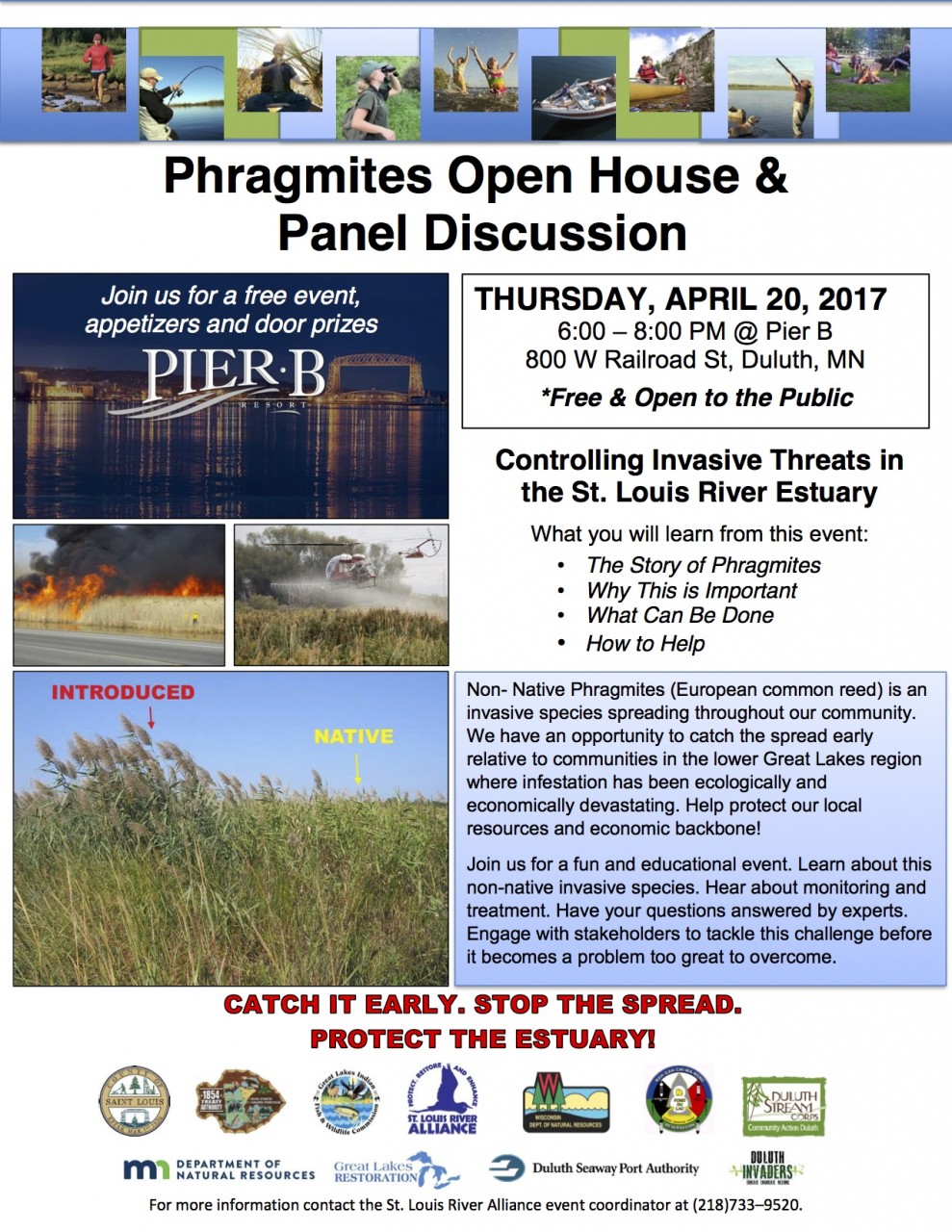 *a FREE Invasive Species Open House*
Non-native phragmites has caused some devastating effects to the ecosystems and properties in Michigan and Wisconsin. Minnesota is in the unique position of catching this invasive species early and having the ability to control it before it causes the same devastating effects as it has to our neighboring states.
Join us Thursday April 20th at Pier B Resort from 6-8pm! Participants can learn to identify phragmites, understanding the detrimental effects of its establishment, and what is currently being done in our region to control it. This open house will be a very low key event with posters and samples to look, at as well as an open question and answer forum with some phragmites experts...and did we mention FREE appetizers while you peruse around the event???
Please help us spread the word by forwarding the information to folks in your network. We hope to see you there!