Japanese and Bohemian Knotweeds have taken over in the Duluth area. Some Duluth residents love these plants because of their pretty flowers, creating green fences, or is a hot spot for honeybees. However, these two species have a very dark side…
Knotweed has established in many riparian areas along streams and rivers in Washington State. They cause massive erosion due to the lack of filaments in their knobby roots (which help retail soil and choke out all native vegetation), and by confiscating habitat and food otherwise available to native wildlife (birds, mammals, amphibians, etc). In the United Kingdom, an estimated annual cost of 215 million goes to managing and controlling Japanese Knotweed. It causes damage to buildings and roads by growing through foundations and other structures.
These knotweeds pose the same threats to Duluth and the rest of the 1854 Ceded Territory.
The Minnesota Department of Agriculture is conducting an online survey to learn the educational needs and barriers to knotweed identification and management in Minnesota. Please consider taking this online survey to help MDA determine what to do with Japanese and Bohemian Knotweeds: http://survey.constantcontact.com/survey/a07efllto4pjkjo8dzx/a013gjlgkaaf9/greeting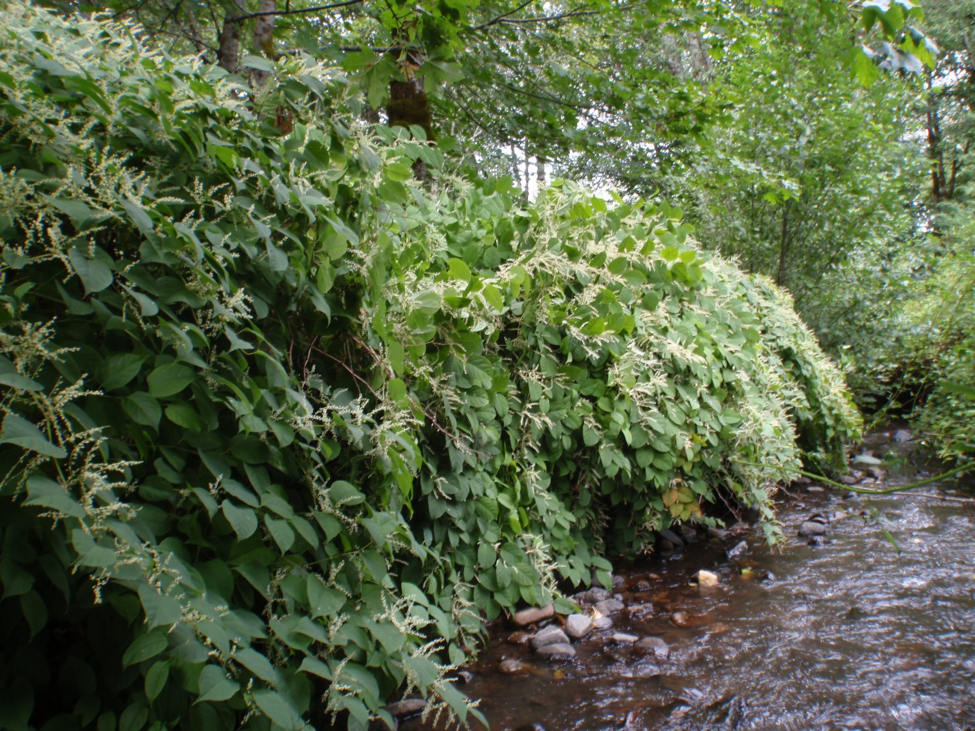 Japanese Knotweed takes over sections of the Mary's River Watershed (Corvallis, OR)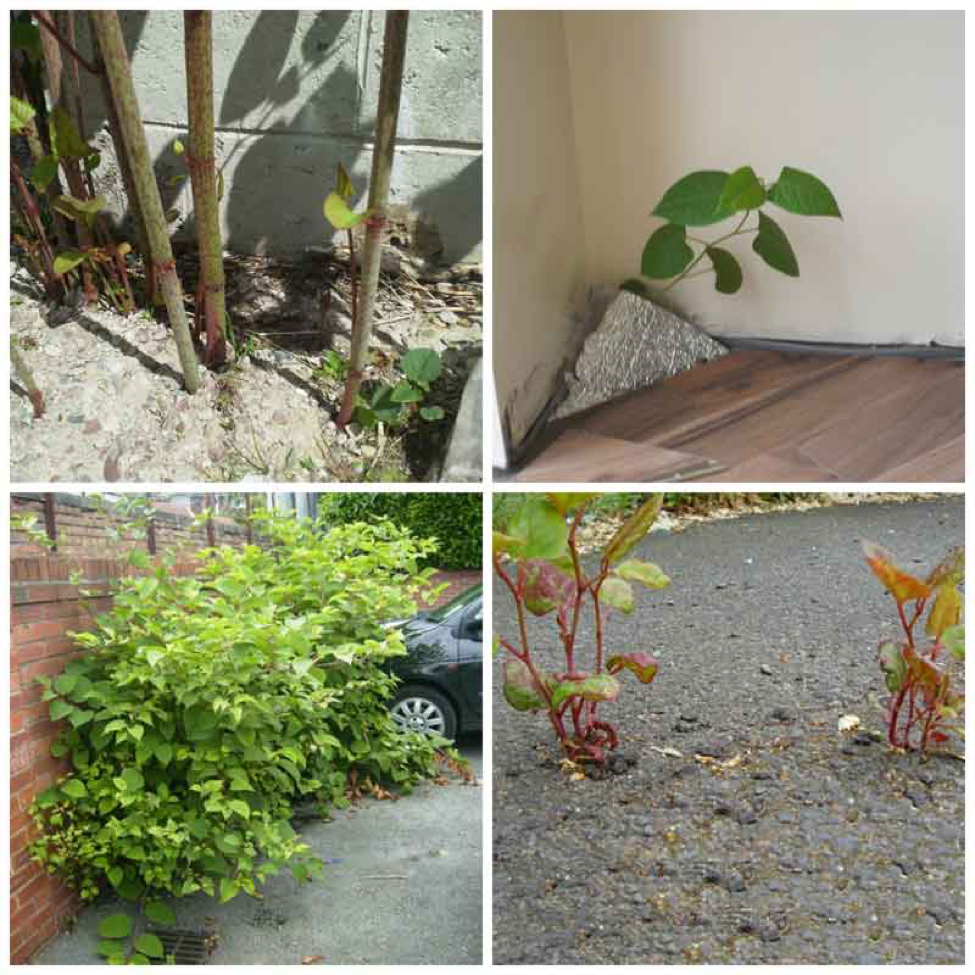 Infrastructure damage caused by Japanese Knotweed (United Kingdom)